Tampa Mobile App Development Design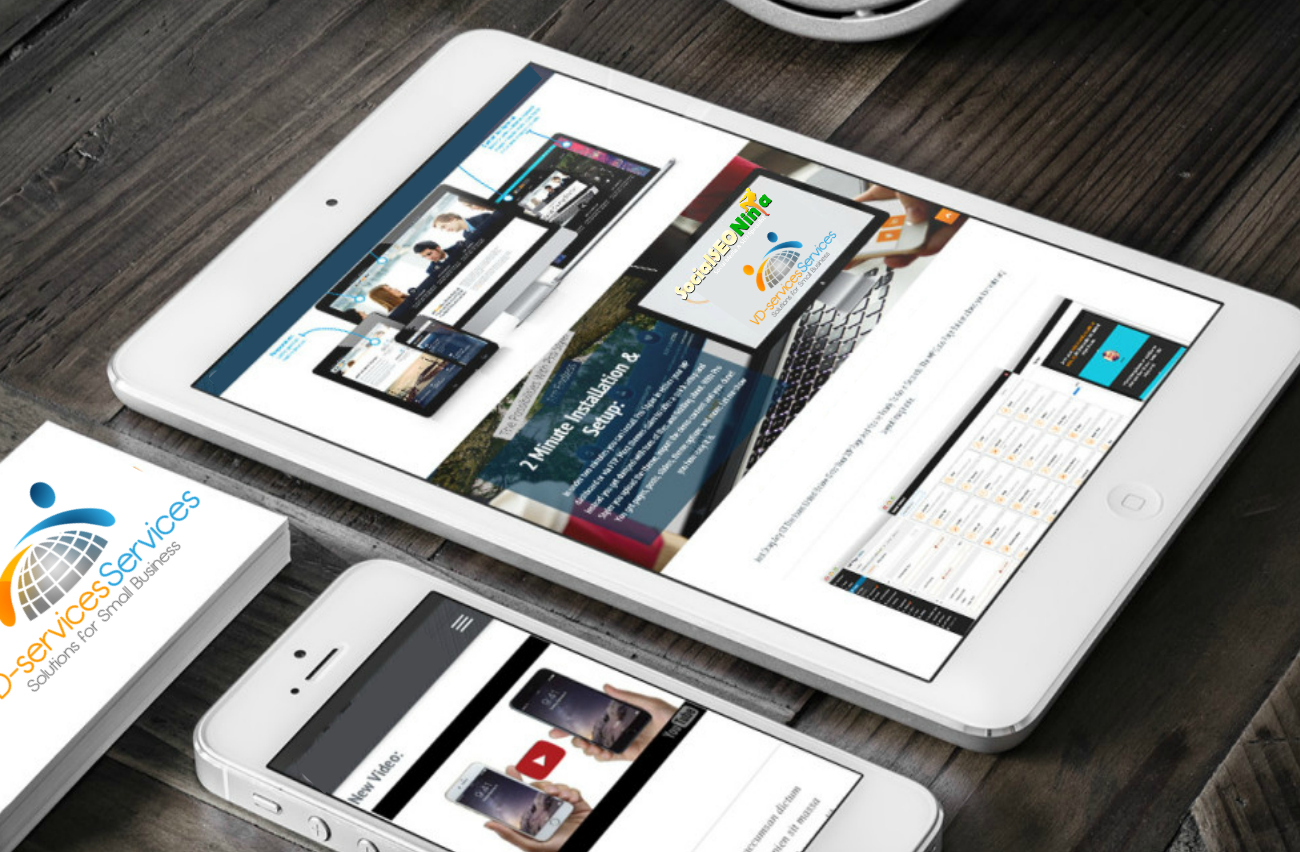 Click Here For Our New Mobile App Development Page
Why You Need A Mobile App For Your Business
Mobile Application Development Average Cost is $250.00 
Mobile App Development and Design Company for Android & iOS iPhone
If you want to ensure your business is right on the cutting edge and making the very most of the marketing opportunities available thanks to modern technology, then it's crucial that you have your own mobile application.
With a mobile app you immediately communicate to your clients and customers that your business is high tech and up-to-date. At the same time, you'll be able to enhance the service or product you provide in new and exciting ways and provide more value as a result. Alternatively, you can monetize a mobile app and turn it into a new revenue stream to help you grow and expand your business.
Simply having an app in the Google Play Store or iTunes App Store will also ensure that your brand is seen by thousands of mobile device owners, drastically increasing your exposure and visibility.
The Best Mobile App Development In Tampa?
At Social SEO Ninja, we are incredibly proud of our mobile app development service and have helped countless businesses to develop applications that represent their company and help them to extend their service. So what exactly makes a great mobile app?
Of course it's crucial right away that your app be free from bugs and that it run smoothly without crashing or experiencing glitches. Mobile app development is incredibly complicated but don't expect your customers to be understanding when even the small issues find their way in. Remember too that people are much more likely to leave bad reviews than good ones, so you really need to offer a perfectly smooth experience for that five star rating!
At the same time, mobile app development service in Tampa or beyond must adhere to all the same design principles of great web design while at the same time tweaking these rules for the new mobile environment. Your user experience is incredibly important, so you need to ensure that the interface is smooth and intuitive while also echoing the standards set by the platform you're on. A good mobile app development company recognizes that good iOS design is different from good Android design. The design language is different and so are the hardware buttons and this needs to be reflected in the layout and the flow.
If you're looking for top-tier mobile app development that can compete with the biggest players in your niche, then look no further than www.SocialSeoNinja.com. We offer app development that is reliable, smooth, intuitive and beautiful so that your apps will really help to promote and sell your business.
At Social SEO Ninja we can handle mobile app development on all the major platforms including iOS, Android and Windows Phone. Our apps are fully functional,with hard code them in order to provide full functionality and stability for: "All Mobile Applications Listed in BLUE have demo videos"
SCHOOLS

and Education Mobile App (demo video click here)
Bars Mobile App
Computer Stores Mobile Application
Sports Club 
App for Mobile

(demo video click here)
Auto Dealers
Mobile App For

Restaurants

(see demo video click here) 
Night Clubs
Hardware Stores
Gyms
Local Travel Agents
Real Estate
Dentists
Cosmetic Surgeons
Chiropractors
Printers
Builders
Air Conditioning Service
Heating Installation
… and much much more
Design and Develop Custom Mobile App.
Competitive Prices. Guaranteed to Grow Your Business.
Contact Us
Evolve your business with an awesome mobile app design with tons of features

:
Background  – Choose your own background or our templates
Splash Screen – Customization for the image while app is loading
Icons – We will add a custom icon
 Header Images  – Change your header images
 Add Images – Add images to your app. Choose from our 1000+ library (update weekly) or add your own
 Add Videos – Add videos from any  YouTube Channel or any other one. Upload any video in .mp4, .mov
 Add Articles – Add some articles or article pages to your app
 Location – We can add the address to your business and displays map. Your customers can use GPS from their phone to show real time directions based on their current location
 Click to call – Hyperlink phone number. If they click the number, it is hyper linked and will start the call
 Click to Email  – Hyper linked Email. If they click the email it is hyper linked and will open the email in their default email client
 Contact Form –  contact us form within the app
 Facebook – Your fan page that will auto update in real time as you update your page
 Twitter –  Your twitter feed
 Instagram – Display your images. Updates in real time as you upload new pictures to Instagram
 Flicker –Add new Images via this service
 Loyalty cards –  We can add a virtual loyalty card to your app with a "stamp" reward system
 Link to Popular Food Portals – Add to online ordering services like Just Eat, Grub Hub and Others
 Menus – Uses popular menu sites and upload your menu
 Table Reservations – Reserve table in app . Locks into several mainstream sites
 Appointment Forms – Great to schedule appointments. Local business like law firms, dentists, doctors, physio's etc
 Push Button Notifications – We can send notifications to anyone who has downloaded the app. Incredibly high response rates.
 Itunes Integration – Display products from it iTunes. Movies, digital books, apps.
 Amazon Catalog – We can Build out full catalog within your app
 Opt in Forms – Collect emails in app. Automatically integrates with popular auto res-ponders like Aweber and Get response. Alternatively just download your leads.
 Sound Cloud/Podcasts – Integrate your sound cloud account – upload pod casts
You Have Some Options Right Now:
1. Email us to speak to a mobile app services consultant – info @ socialseoninja.com
2.Call Now 813-856-9678
3. Or Make a Deposit now or after you speak to us $97.00
Mobile App Development
Cost of App starts at $200 and up; depending on how many features you want plus a monthly service charge starting at $40 to $200+ with notifications, hosting, and  maintenance of you mobile app. We will upload both iOS and Android Apps for free to the market.
FREE GIFT to all mobile application developmnet costing $800+ (A Press Release to announce your new mobile app and features, Press Release distribution to all major PR sites and news stations, Custom QR code for easy downloads, A custom Mobile app marketing video, and a back link on our site) $500 value Free